Lighting Design Philosophy
Sydney Lighthouse are specialists in original, sophisticated lighting design solutions with over 14 years experience in the lighting industry.
Our professional lighting design consultants can help you with unique lighting solutions for all residential and commercial lighting projects.
Our methodology for approaching each new project starts by looking at the blank canvas and painting the details with light, using sophisticated subtle and resilient practices.
We have a passionate background for the arts, dedicated to collaboration and an intrepid ethos to the task of understanding the design ambitions of our clients and professional collaborators, ensuring their fullest expression.
Lighting Design Services
• Creation of lighting design that includes fixture specifications, lighting plan and switching, supervision of fixture installation and final adjustments.
• Selection of functional & decorative light fixtures and design of custom lighting fixtures.
• Application of the latest in environmentally friendly lighting technologies.
• Correspondence with client during design & installation process
• 3D lighting simulation software with illuminance modelling and detailed lighting levels
• Lighting calculation software to ensure designs meet requirements of AS and BCA lighting levels.
To speak with our customer service team about booking in an lighting design appointment, please call our office on +612 8016 4340 or send us an enquiry to sales@sydeylighthouse.com.au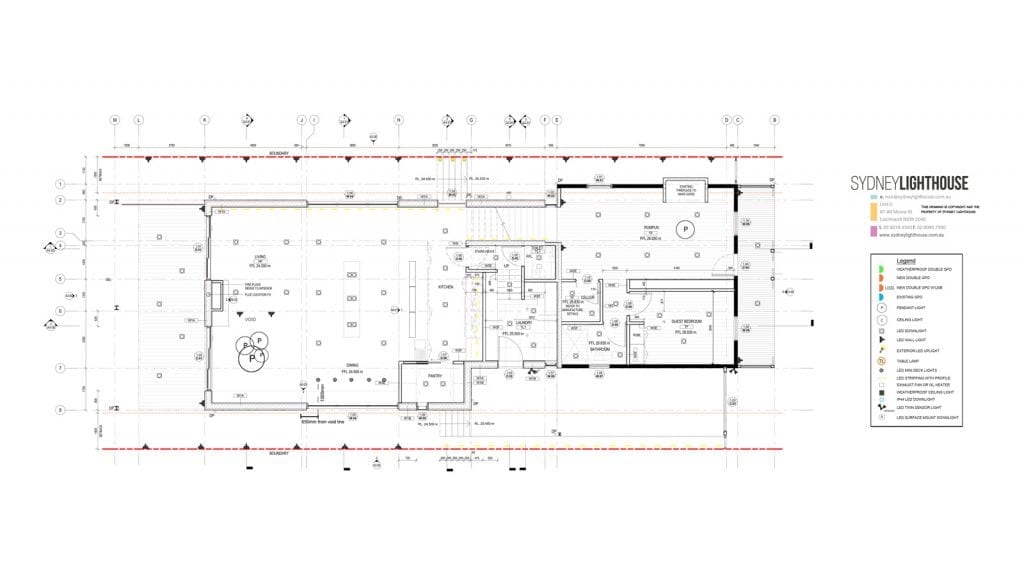 Using feature lighting in interior and exterior spaces showcases the design features of any house or building. Creating a great lighting plan is essential for any new build or renovation. The lighting plan details the interior and exterior light fixtures, how they will be positioned & switched, whilst creating a unique, comfortable atmosphere and illuminating the architectural features of the building.
If your looking for a lighting plan to be designed for a residential or commercial project, we also provide a basic lighting plan design service. Lighting plans will also create the most efficient layout for your downlights & light fittings, maximizing light output whilst not overloading the ceiling with downlights. This will include all light fixture positioning & switching for the the exterior and interior light fittings – if required we can also provide power point and data point locations within the design plan.
Sydney Lighthouse collaborates with professional interior designers, architects, electricians, builders, home renovators & property developers who are looking for original lighting solutions for their projects. For commercial lighting designs we can provide additional isolux contour detailing and illuminance level drawings, indicating lux levels for AS, BCA and appropriate task spaces.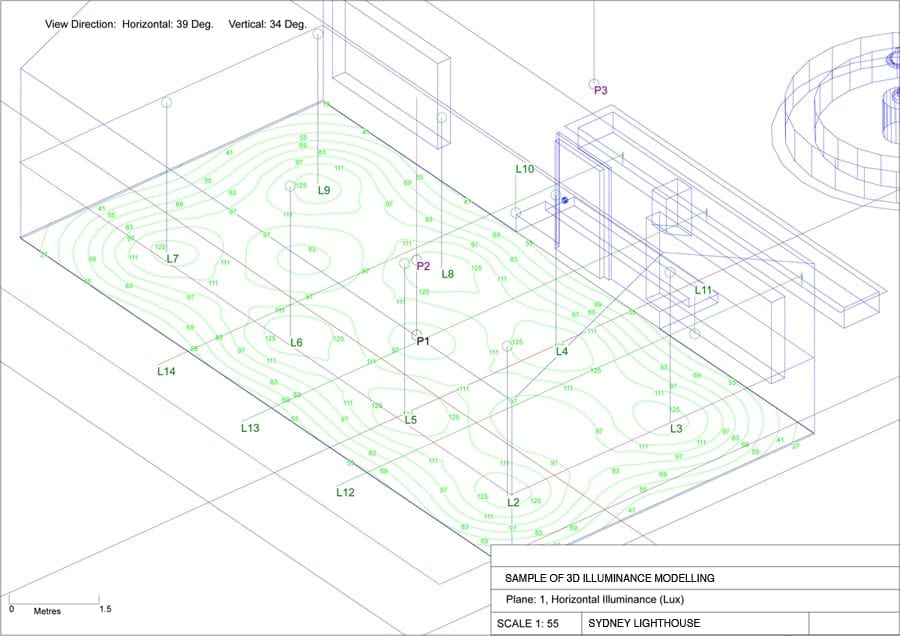 Selecting suitable light fittings for the build can be daunting, so we're here to help! We will take the time to go through each fitting for the project with you or your client to ensure the lights are perfect for the job.
For example; you may have a long horizontal kitchen island with pendants or a central pendant over a dining room/living space – how these pendant lights sit aesthetically with the rest of the space & interiors is very important to the overall design, so taking the time to select the best luminaries for the job is a must.
As LED technology becomes more advanced, using this technology designed into functionally spaces creates a superb modern look & can create atmospheres unlike anything in the past hundred years of lighting. For instance using RGB or colour temperature changing LEDs in a elongated hallway or entertaining area, creates a space full of wonderful colour and vibrancy. Using this new lighting technology with controllers we are able to modify and create exceptional ambience.
Other factors to consider are also the weatherproofing of exterior fittings, in particular properties near coastal areas of Australia, using 316 Stainless Steel or IP65-IP67 light fittings will help to minimize the corrosion of fittings from coastal airborne particles.